Community Activities 2014
Our community activities are align with the National Society Daughters of the American Revolution primary objectives; this years activities included:
Historic Preservation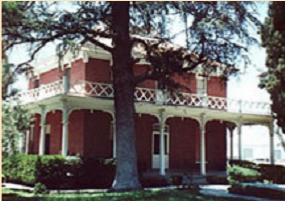 Chapter members have raised funds for the restoration of the Estudillo Mansion in San Jacinto. The mansion was built in 1885 by Francisco Estudillo on part of the original Mexican land grant given to José Antonio Estudillo and his family in 1842.
Education
DAR Good Citizens Awards
Each Spring the Estudillo Chapter presents a DAR Good Citizens certificate and pin to an elementary school student in the Hemet/San Jacinto Elementary School District. The candidate students are selected by their teachers.
Additionally, DAR Good Citizens awards are presented to deserving students from local high schools. The 2014 DAR Good Citizens Award recipients are from the following schools:
Tahquitz High School
West Valley High School
San Jacinto High School
Hemet High School
Alessandro High School
Mountain View High School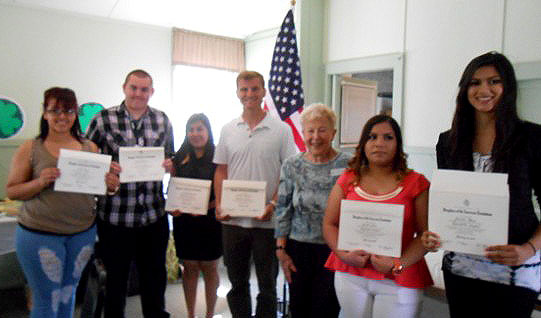 DAR Good Citizens Award Recipients with Carolyn Lebo
John Diggs History Award
The John Diggs History Award is an endowment fund set up by former member, Margaret Jahn, in memory of her mother and grandmother. The award is named after Captain John Diggs, Mrs. Jahn's Revolutionary War ancestor. The scholarships are given to four seniors selected by the faculty of the History department of the local high schools. The 2014 Captain John Diggs Award recipients are from the following schools:
Tahquitz High School
West Valley High
San Jacinto High School
Hemet High School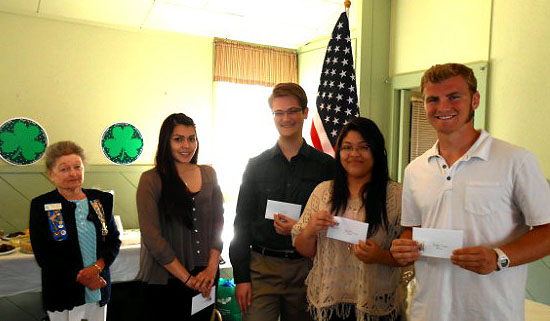 John Diggs History Award Recipients with Joan Flint
Brubaker English Award
The Brubaker English Award was established to honor Caroline Brubaker. Mrs. Brubaker was one of the chapter's 25 charter members when the chapter organized on March 12, 1940. Awards are given to four graduating seniors, selected by the faculty of the English department of the local high schools. The 2014 Carolyn Brubaker English Award recipients are from the following schools:
Tahquitz High School
West Valley High School
San Jacinto High School
Hemet High School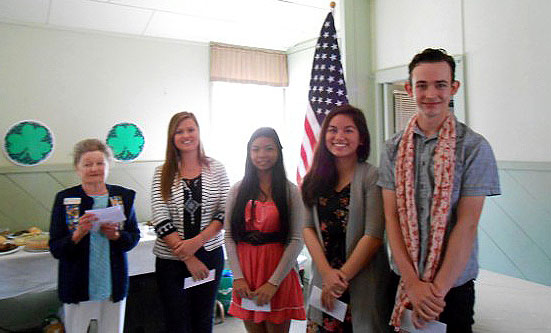 Brubaker English Award Recipients with Joan Flint
ROTC/JROTC Awards
Our chapter presents the NSDAR Bronze ROTC medal to graduating senior cadets that meet the academic and military discipline of the JROTC program in four high schools, three in Hemet and one in San Jacinto. The 2014 JROTC Award recipients are from the following schools:
Hemet High School
San Jacinto High School
Taquitz High School
West Valley High School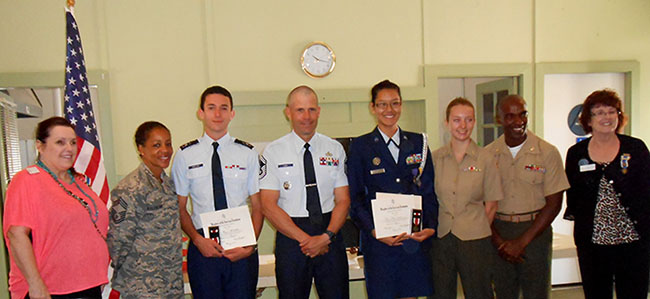 2014 JROTC Awardees and their Sponsors with Lillian Barnett and Sandra Males-Madrid